About Aquesta Travel & Tours - You Favourite Car Rental Partner
Looking for a reliable car rental in Miri Sarawak? Then Aquesta Travel & Tours Sdn Bhd is the right company for you! Our company, registered under Reg. No: 201901034575 (1343905-H) has been providing convenient car rental options under the name Satu Dynamic since April 2012. Since the registration on September 26, 2019, we have been offering our services under the name Aquesta Travel & Tours Sdn Bhd.

Whether you're a tourist, businessman or a local looking to explore Miri Sarawak, we offer the most competitive car rental rates for self-drive, chauffeur, pick-up and shuttle services for offshore logistics crew.
Variety Type of Car to Rent and Lease
At Aquesta Travel & Tours Sdn Bhd, we emphasise on a variety of serviced vehicles that are carefully maintained to ensure your safety and comfort. We offer passenger sedans, AUVs, SUVs and vans at reasonable and affordable rates. Moreover, all our vehicle rates are flexible, so you can choose the rental period that best suits your needs.
Compact
Hatchback
Sedan
SUV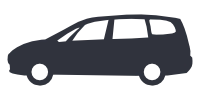 MPV
Pickup / Van
Lease Car for Special Event
In addition to our standard car rentals, we also offer rentals for special occasions like conventions, weddings and premieres. Whether you want to explore Miri Sarawak or need a car rental for a special event, Aquesta Travel & Tours Sdn Bhd has you covered. Contact us today to learn more about our convenient and user-friendly car rental services and plan your next adventure in Miri Sarawak!
Aquesta Travel & Tour Sdn Bhd © 2023. All rights reserved
Instant Booking? Chat With Us